The trails network in 5 Terre is wide and offers unique and breathtaking views. There are trails of different difficulties. We always reccommend to use trekking boots. Click on the following immage to download the trails' map.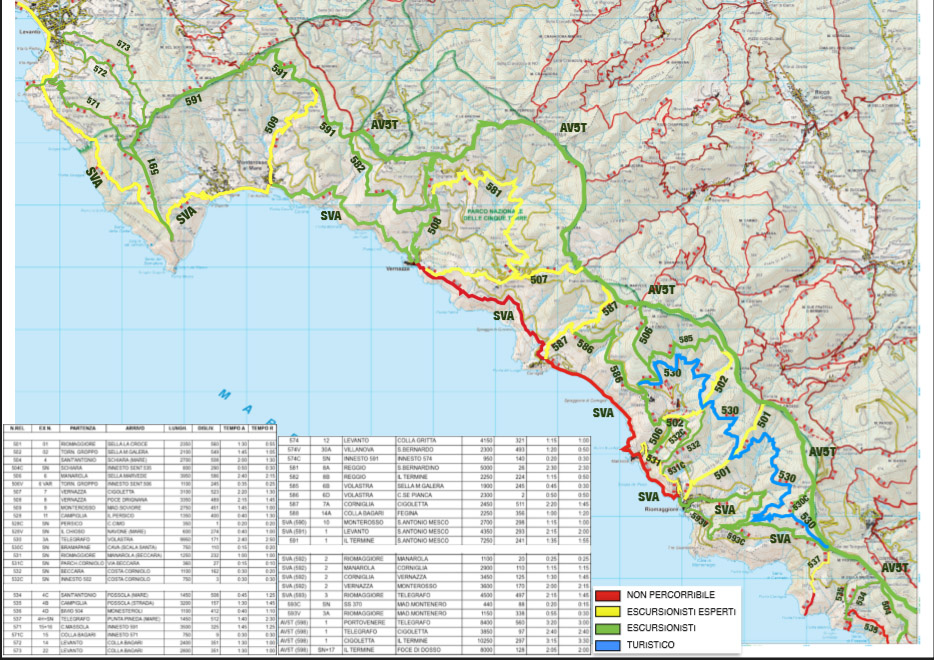 Boat is an alternative and extremely suggestive way to visit Cinque Terre and to admire the coast. Boats are managed by "Consorzio Marittimo Turistico 5 Terre-Golfo dei Poeti" and they connect 5 Terre to Portovenere on East and to Portofno on West. Almost as by train, it s possible to get on and off the boat in all the villages except in Corniglia. Prices depend on the season and on the kind of ticket, for information about prices and time table you can visit the website
navigazionegolfodeipoeti.it
To avoid crowded beaches and the summer heat, nothing is better than renting a boat ride or a kayak to enjoy a wonderful relaxing day only you and the sea.